Genre/Topic:
Fun Reading
What to do if you're no good at cooking…
Genre/Topic:
Fairy Tales
This story teaches us about love and friendship. A girl makes friends with a beast. The girl is beautiful, but the beast is ugly. How does she come to meet the beast? Do they remain friends forever? We will have to read this amazing story to find that out.
Genre/Topic:
Fun Reading
Crayons first came in 1644 from France. It means that crayons are nearly 400 years old. Let's read this beautiful poem 'Crayons' by Dee Lillegard.
Genre/Topic:
Poetry
John Agrad, the poet sneaks into his kitchen late at night. This is when he sees his cat's green eyes glowing in the dark, and mistakes his cat for a ghost. That cat scared him. Will this poem scare you?
Download the complete course now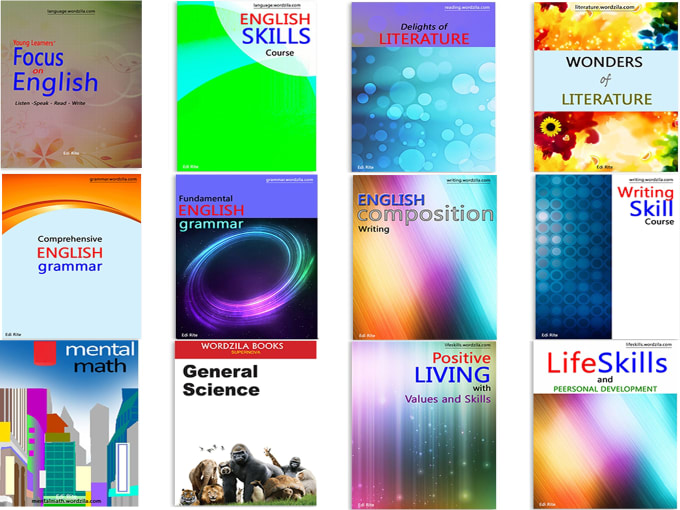 Genre/Topic:
Fables And Folktales
How fast can you run? Can you run as fast as the gingerbread boy in this story? Why is he called the gingerbread boy? And why is he running? Read about the gingerbread boy.
Genre/Topic:
Fables And Folktales
Whoever thought that the sea has castles, and mermaids, and treasures and kings and queens underneath? It is so unbelievable. Urashima Taro, the fisherman found it puzzling too. But then, he not only got to see the the place, but he also live there. Let us now read about this fisherman.
Genre/Topic:
Biographies
In 1481, Leonardo Da Vinci he began painting 'Adoration of the Magi', an unfinished work that reveals his technique of beginning with a dark painting surface and adding elements of light, unlike most painters of his time who started with outlined figures on a white surface. It was through this painting that Leonardo's secrets of […]
Genre/Topic:
Short Stories
What flowers are there in Dana's flower garden? Does Dana's flower garden have marigolds? Read this chapter and find out.
Genre/Topic:
Myths And Legends
You must have heard the proverb 'Rome was not built in a day.' The following story tells us how the city of Rome was built. What about your city? Do you have any idea how it was built?
Genre/Topic:
Nonfiction
On December 28, 1948, a Douglas DC-3 aircraft, number NC16002, disappeared in the Bermuda Triangle while on a flight from San Juan, Puerto Rico, to Miami. No trace of the aircraft or the 32 people onboard was ever found. What is this mysterious Bermuda Triangle? Find out from this chapter.
More free lessons &raquo
Grade 5 Reading Lesson 22 Nonfiction – Italy
Grade 5 Fun Reading The Lizard
Grade 9 Reading Lesson 18 Myth and Folklore – Prometheus the Fire Bringer
Grade 3 Reading Lesson 23 Nonfiction – I'm A Cheetah
Grade 5 Reading Lesson 21 Nonfiction – The History Of Money
Grade 5 Reading Lesson 2 Poetry – My Shadow
Grade 9 Reading Lesson 8 Poetry – The Brook
Grade 9 Reading Lesson 23 Classics – The Invisible Man
Grade 6 Reading Lesson 6 Poetry – Angry
Grade 1 Reading Lesson 22 Fairy Tales – Goldilocks And The Three Bears