Genre/Topic:
Biographies
Here is Lassie's biography. It talks about her faithfulness. Be sure to get touched by her story.
Genre/Topic:
Fun Reading
I wonder why I feel so sick the day we have arithmetic. It's really strange, for as a rule I quite enjoy myself at school…
Genre/Topic:
Poetry
Have you ever thought why the sky is so deep blue while the grass is green? Why is the sun so bright while the moon is not? Jeannie Kirby wonders about the same things in this poem. She too doesn't know the answers, but she expresses her amazement through this poem instead.
Download the complete course now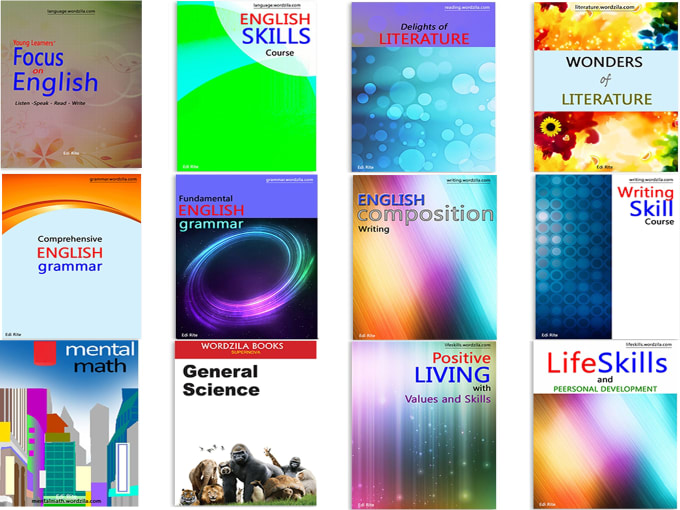 Genre/Topic:
Fables And Folktales
I love being with my friends. We play together, complete our homework together. My friends also help me when I am in trouble. It is so much fun. Sometimes I wonder if the animals in the jungle also have friends like I do. Do they also help each other? Let me see if I can […]
Genre/Topic:
Classics
Oliver Twist, or The Parish Boy's Progress, is the second novel by English author Charles Dickens, published by Richard Bentley in 1838. The story is about an orphan Oliver Twist, who endures a miserable existence in a workhouse and then is placed with an undertaker.
Genre/Topic:
Myths And Legends
Do you know what spells are? They are magical activities that do not do good. Who is Circe? And what do her spells do? Let us find out from this mythical story about war, adventure and magic spells.
Genre/Topic:
Fairy Tales
Two small children, Hansel and Gretel, are left alone in the jungle. They do not know their way back home; and they are hungry and cold. Wild animals are lurking around. Are the children lucky enough? Do they reach home safe and sound? Are they attacked by the animals? Do their parents come to take […]
Genre/Topic:
Fables And Folktales
In the following story, the frogs in a pond face a tragic end. How does this happen? Is this because the frogs do something wrong? Or it just because of their stupidity? Read and find out.
Genre/Topic:
Fables And Folktales
Brer Rabbit is a lazy guy. One day, he, along with Brer Fox, Brer Coon, and Brer Bear and other animals decide to plant a garden with corns. Suddenly, an idea strikes Brer Rabbit that will help him avoid work. But will his plans work? Will he also be able to deceive other animals working […]
More free lessons &raquo
Grade 8 Reading Lesson 24 Short Stories – Three Questions
Grade 1 Reading Lesson 21 Fairy Tales – The Three Little Pigs
Grade 9 Reading Lesson 24 Speech – Advice to Youth
Grade 4 Reading Lesson 2 Fables And Folktales – Robin Hood Meets Little John
Grade 6 Reading Lesson 15 Classics – The Riverbank
Grade 5 Reading Lesson 6 Poetry – The Country Child And The Town Child
Grade 5 Reading Lesson 8 Poetry – Song Of The Engine
Grade 7 Reading Lesson 10 Poetry – I Remember, I Remember
Grade 9 Reading Lesson 19 Myth and Folklore – How Coyote Stole Fire
Grade 6 Reading Lesson 20 Short Stories – The Selfish Giant