Genre/Topic:
Fun Reading
My senses are all going backward as I read this poem My Senses All Are Backward by Kenn Nesbitt.
Genre/Topic:
Myths And Legends
Hercules is the son of Zeus. Hydra is a monster that lurks in the swamps near a small settlement called Lerna, and has nine heads. This monster frequently terrorizes the nearby countryside. Hercules is accompanied by his nephew, Iolaus and they enter the swamp to find the monster. When they find the Hydra, Hercules soon […]
Genre/Topic:
Nonfiction
Did you know that if you mix all the seven colors in the rainbow, it gives you the color white? Try it out in your science class. Ask your teacher to bring a prism; and face it towards the sun. You'll be amazed with you see. Here, you will read about these fascinating rainbows.
Genre/Topic:
Poetry
Have you heard of an insect called silverfish? It lives on your books, the carpet, paint on the wall and almost everything found at home. But don't mistake it for the silver fishes of this poem. Anon has not written about silverfishes.
Download the complete course now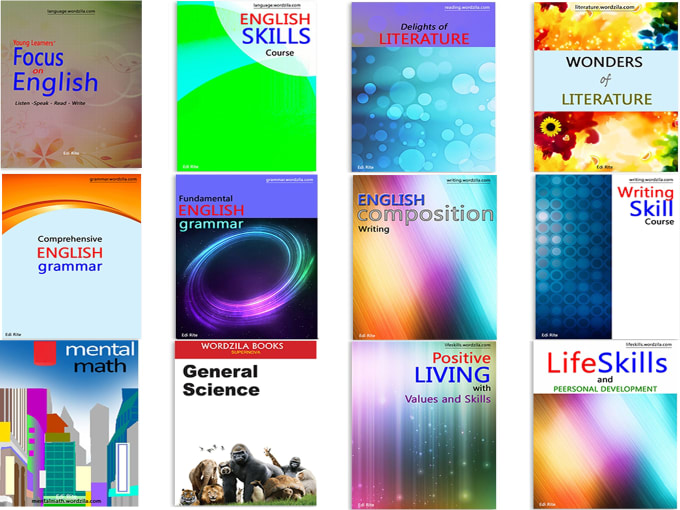 Genre/Topic:
Poetry
Stopping by Woods on a Snowy Evening is a poem to be marveled at and taken for granted. Robert Frost claimed that he wrote it in a single nighttime sitting; it just came to him. This poem is so recognized for its splendor that at the funeral of former Canadian Prime Minister Pierre Trudeau, on […]
Genre/Topic:
Fun Reading
Pleese cheque you're speelling miss takes…
Genre/Topic:
Fables And Folktales
Just like Pinocchio, this shepherd tells lies to the villagers plenty of times. But unlike Pinocchio, it was not his nose that grew longer. Something worse happened to him. What happened to him? Poor shepherd! He shouldn't have lied at all.
Genre/Topic:
Poetry
I don't like the rain. When it rains, I cannot go out to play. Everything looks so gloomy. All I can hear is the nose that the raindrops make when it hits the floor and the roof. The thunder and lightning make it even worse. Does this poet H. W. Longfellow think the same?
Genre/Topic:
Classics
Frankenstein, or The Modern Prometheus, is a novel written by Mary Shelley about an experiment that produces a monster. Shelley started writing the story when she was eighteen, and the novel was published when she was twenty one. Giving the dead life: the very thought sends goosebumps all over my body. For Victor Frankenstein, this […]
More free lessons &raquo
Grade 3 Reading Lesson 12 Fables And Folktales – Untitled
Grade 5 Reading Lesson 14 Biographies – Laxmi Prasad Devkota
Grade 3 Reading Lesson 23 Nonfiction – I'm A Cheetah
Grade 1 Reading Lesson 7 Poetry – Fuzzy Wuzzy, Creepy Crawly
Grade 5 Reading Lesson 12 Fables And Folktales – Ananse, The Spider
Grade 4 Reading Lesson 16 Nonfiction – Earthquakes
Grade 7 Reading Lesson 15 Classics – Oliver Twist
Grade 6 Reading Lesson 10 Biographies – Galileo
Grade 4 Reading Lesson 9 Poetry – The Rain
Grade 2 Reading Lesson 2 Poetry – Rain